Ready to find the boat of your dreams? Fill out a boat sales inquiry form here. We partner with Superior Boat Repair to offer the best deals on wakeboard boats, cruisers and more. We have several new boats for sale and on display at Homewood High & Dry Marina throughout the summer featuring Nautique, Supreme, Regal, and Barletta Pontoon Boats.
We're proud to offer an impressive sales fleet right on the shores of Lake Tahoe. Compiled with some of the best wake-centric, recreation-driven, and cruiser boats the market has to offer, we have a little of something for everyone. Having this fleet on property allows us to offer a unique experience for prospective buyers, where you can literally take your preferred choice out for a test drive on Big Blue. This fleet is powered through our retail partner, Superior Boat Repair & Sales. With decades of retail experience coupled with our knowledgeable PCM certified mechanics, we're proud to be the best choice for boat sales.
Superior Boats has successfully created a reputation for themselves as one the region's best boat dealers, and have even been recognized as one of the "Top 100 Dealers" by Boating Industry. While they are the exclusive Nautique dealer in the Sacramento area, they also offer Supreme, Regal, Barletta Pontoon Boats and other pre-owned boats.  The Homewood High and Dry Marina is excited to have their knowledgeable sales team on our side, adding to the experience of our everyday guests. Below, you can find our current offering of available boats for purchase on our property.
"Nothing beats a day on the water with family and friends! Let us help you build memories for a lifetime!" -Bob Bense Owner of Superior Boat Repair & Sales
Click below to inquire about a boat or schedule a showing.
2021 Nautique GS22E
A revolutionary model, the GS22E is the first 100% electric towboat that is unlike anything else in the world. Developed from a partnership with our sister company, Ingenity Electric, the GS22E boasts the latest in electric marine technology with its unique and groundbreaking drivetrain. The award-winning system operates utilizing clean energy with zero emissions, without sacrificing any of the performance characteristics of our incredibly popular GS22 model. Ready for any activity on the water, the GS22E represents the present and future of electric wake boat propulsion.br>
2022 Barletta Corsa 23UC
Built for those who want everything that makes Barletta great, with a sporty, aggressive stance. Sleek exterior lines with a muscle-car feel, chrome badging, the best helm in its class, and interior furniture featuring three interior accents to add the perfect pop of color, creates an upgraded experience at an astonishing price point. You'll be the leader of the pack no matter what body of water you call home.
2022 Barletta Lusso 23U
Designed with you, and your on-water experience, in mind, the Barletta Lusso models offer something for everyone. A classic and stylish rail-set, ultra-soft and ultra-comfortable furniture, a sleek helm loaded with technology and leg-room, pet-friendly amenities…the list goes on and on. Take a look and see why the Barletta L-Class pontoon boat just might be the perfect choice for you and your family.
Build your own Nautique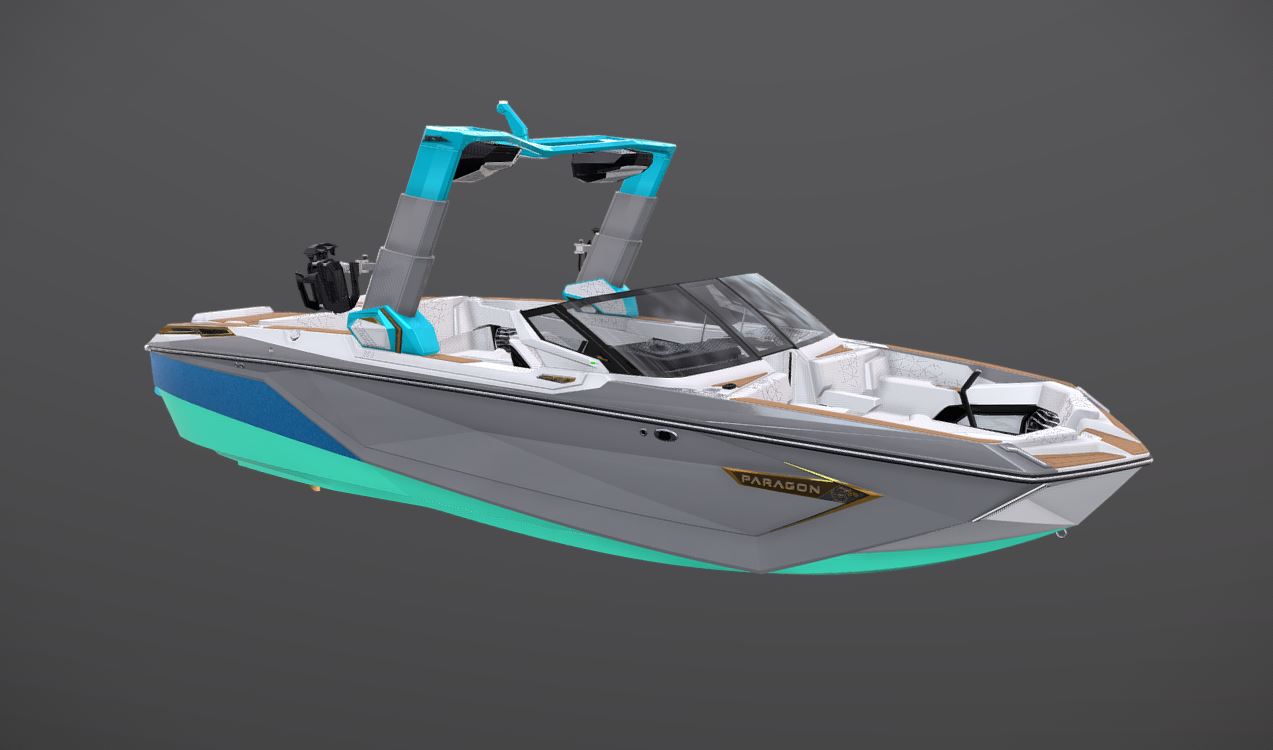 The marina and our partner Superior Boat Repair & Sales has received an overwhelming amount of inquiries for new boats this summer. Our onsite inventory of Nautiques boats is currently sold out, but you can build your own! Nautique is currently taking new boat build requests with delivery aimed at the end of August. Click the link below to be directed to their site where you can build the boat of your dreams! And don't forget to tell them that the Homewood High & Dry Marina sent you.
Ready to find the boat of your dreams? If you are interested in hearing more about our offerings or taking one out for a demo please call 530.525.5966 or fill out the form below. We look forward to helping you find the perfect boat!