Don't waste a precious summer weekend waiting for your boat to be repaired! We can work on your boat this winter and make sure you are ready to go as soon as summer hits. Have a motor that needs service? An electrical issue? Oil change? Leaking hoses? Or maybe you are looking to purchase a new-to-you boat and need a pre-purchase inspection. We offer a variety of out-of-water services in the winter.
Onsite Diagnostics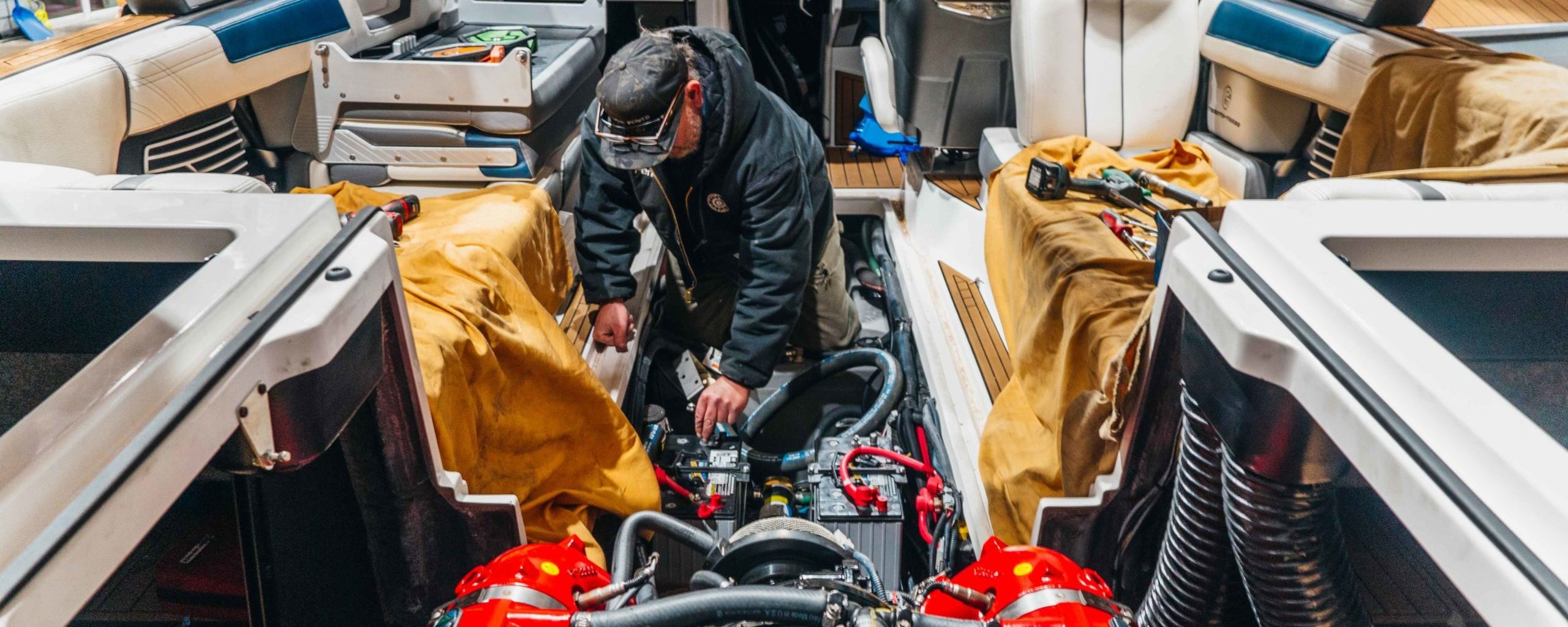 Did you know we can perform a variety of boat services and repairs outside of the water? Throughout winter we can come to you and provide onsite diagnostics and general maintenance within a 75-mile radius. Our onsite diagnostics including a 24-point checklist of items including inspecting your cooling system, exhaust system, fuel system, and electrical. Once we determine what needs to be done, we will coordinate the transportation of the boat to our facility.
Pre-Purchase Inspections
Looking to purchase a new-to-you boat from a 3rd party but not sure if will perform? We offer pre purchase inspections that range from 2-4 hours depending on the boat size, make and model. Plus, we can arrange to come to you! (Or the location of the boat)
Re Activation and Winterization Included
If your engine is already winterized, not to worry! We can reactivate your engine, perform the repairs and services and winterize it again, all for FREE.
Why wait until summer when you can get your boat ready today? Save your summer vacation before it starts and get your boat in this winter. Our winter boat services and specials are available from November to March only.